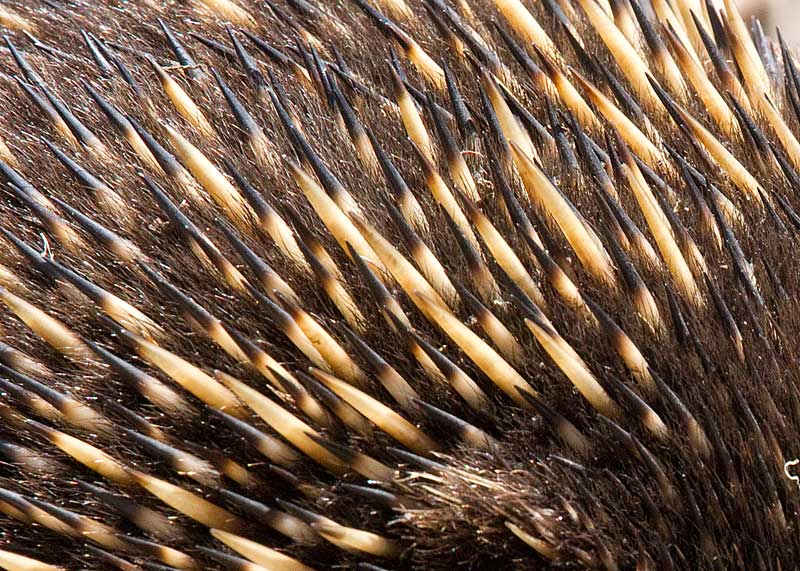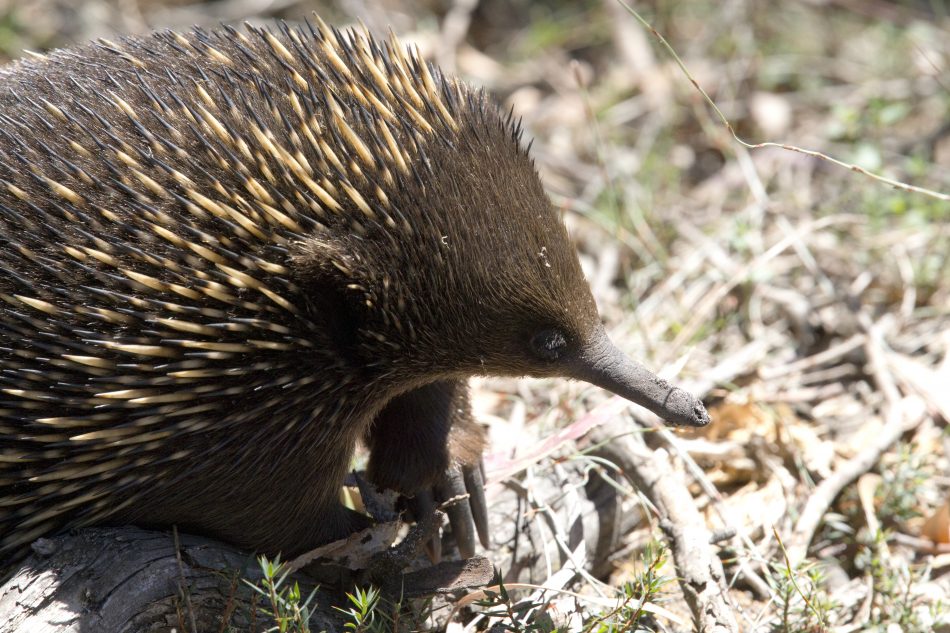 Echidnas are monotremes (mammals that lay eggs), of which there are only three species of monotreme in the world – the platypus and two species of echidna, the Short-beaked (found all over Australia and southern New Guinea) and the Long-beaked (which is restricted to the New Guinea highlands).
Echidnas are 30 cm to 45 cm in length and  their body is covered with cream-colored spines, which reach 50 mm in length.
The species was first described in writing on 9 February 1792 in Captain Bligh's log on HMS Bounty.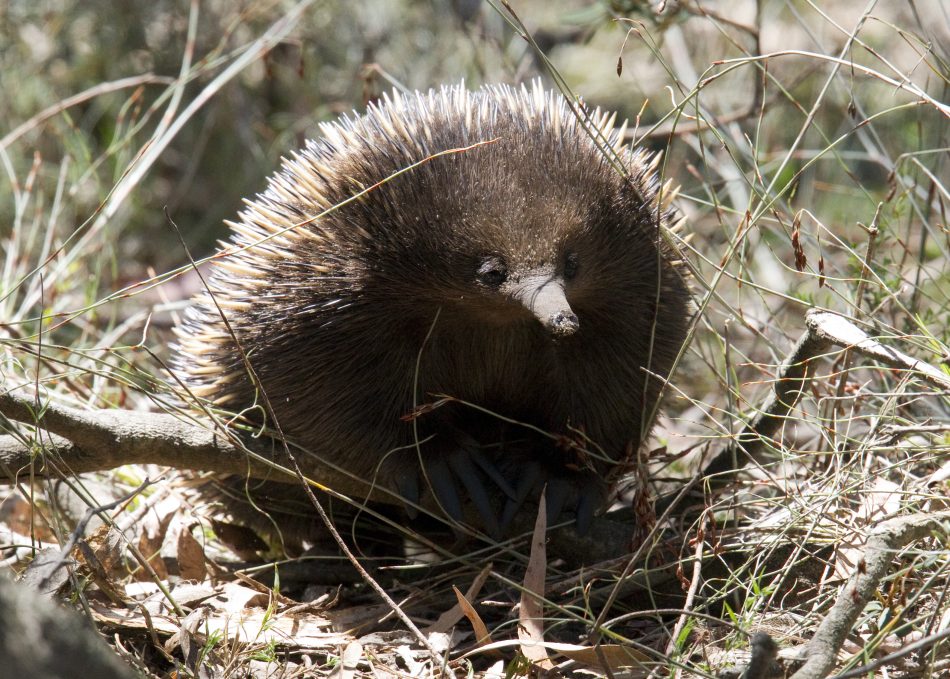 Consuming ants, termites, grubs, larvae, and worms, the echidna is specially adapted to hunt its prey. It has a pointy snout that can sense electrical signals from insect bodies. Once detected, the echidna digs into the soil to expose the invertebrates then licks them up with its long, sticky tongue.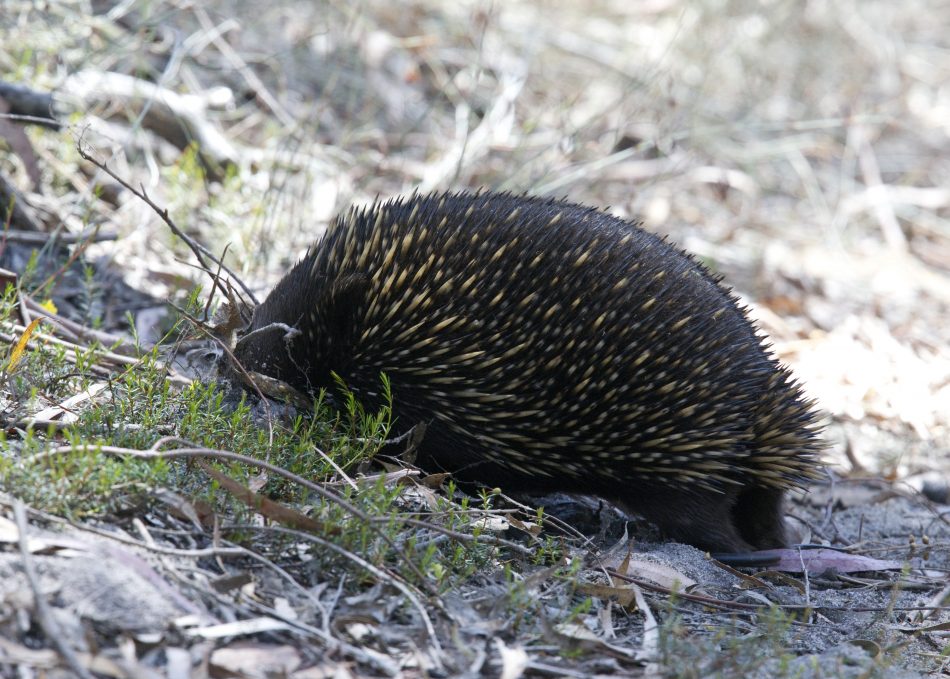 The echidna is adapted for digging as it's demonstrating here, having short limbs and powerful claws.