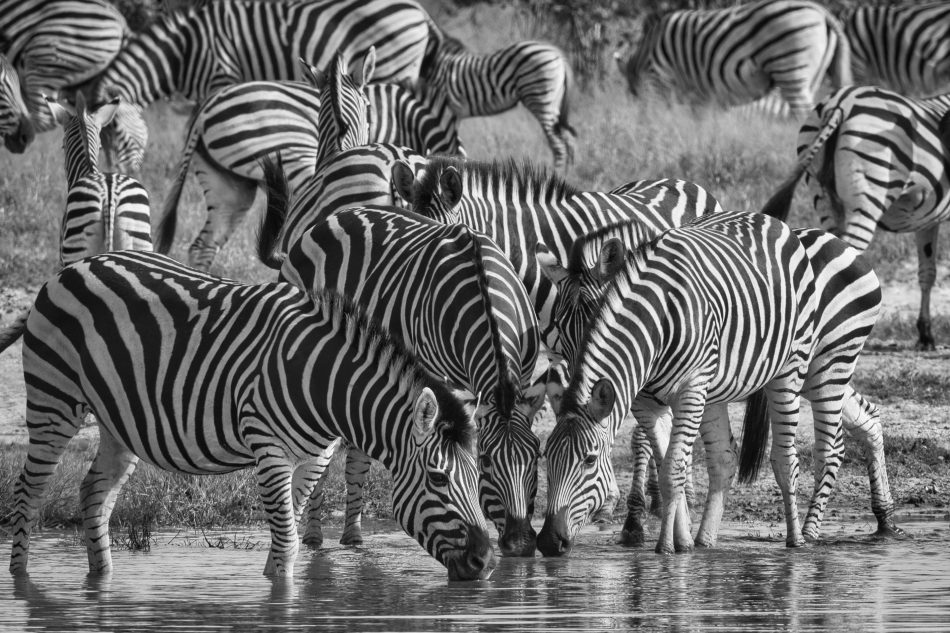 Chobe is without doubt one of Africa's best and most famous game sanctuaries. It covers a 12,000 square kilometre area to the north of Moremi, running right up to the Chobe river on Botswana's northerly border. Its largely made up of grassland, mopane and acacia woodland.
At its heart is the Savuti region, named after the famous channel that (sometimes) carries overflow from the Linyanti swamp to the north west, into the Savuti Marsh.
For the self drive visitor, the Savuti Campsite offers access to some great waterholes (the one just to the north was home to a mega pride of lions that specialised in taking down elephant), the grazing area on the Savuti Marsh to the south and rocky outcrops seemingly custom built for leopards to the west.
The following images were taken during self drive trips in April 2010 and May 2015.