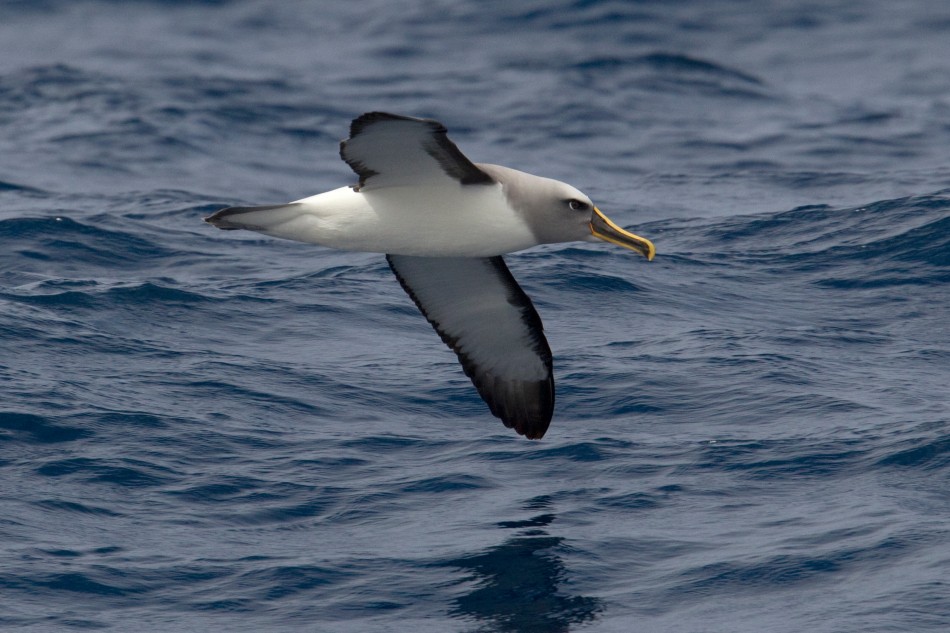 Pelagic birds are a subset of seabirds that spend all their lives far out at sea, only coming into land to breed and are best seen via specialist 'pelagic bird trips'.  Like most wildlife experiences, part of the attraction is the uncertainty of what may been seen but the possibilities included albatross, petrels, shearwaters plus a range of other rarities.
After a few months of waiting,  I was fortunate enough to participate in a pelagic trip from Port Fairy (Victoria, Australia), run by Birdswing Birding and Wildlife Tours on 8th February 2015.
The format of the trips is to head out to the continental shelf where most of the birding action takes place.  From Port Fairy, this is about 30 nautical miles which takes about 3 hours, depending on the conditions.
The boat departed from Port Fairy just after 7am and it was a dull and wet start, with cloudy conditions and an onshore wind creating choppy conditions.  Sea-birding started almost immediately however, with the first distant views of shearwaters after about 15 minutes.  Good views were hard to come by in the conditions but the following were encountered en route to the first of three stops:  short-tailed shearwaters (flocks up to 150), flesh-footed shearwaters (individual birds), fluttering shearwaters (flocks of up to 30), shy albatross, an unidentified petrel, Australasian Gannet, Little Penguin and the first of the White-faced storm petrels.
The first stop was out at a depth of around 98 fathoms and it was extremely productive with large numbers of birds including 3 types of albatross (the commonest being the Shy – 18 individuals noted), around 85 Flesh-footed shearwaters and over 100 White-faced storm petrels.
The highlight from the stop was a Buller's albatross which flew in allowing some great views.
Among the large numbers of Shy albatross and shearwaters was a rather forlorn looking Fairy Prion, who seemed reluctant to do anything other than float around the boat.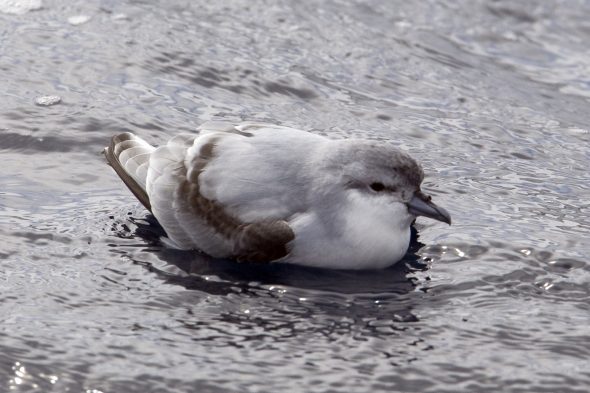 The second stop was at a depth of around 195 fathoms and was less productive than the first, with the most frequent birds seen being 8 Shy Albatross and around a dozen storm petrels.
The third stop was back at a shallower depth of 95 fathoms and whilst it didn't yield the high numbers of the first stop, it did provide a couple of highlights, most notably a single Campbell's Albatross and a pair of Long-tailed Jaegers.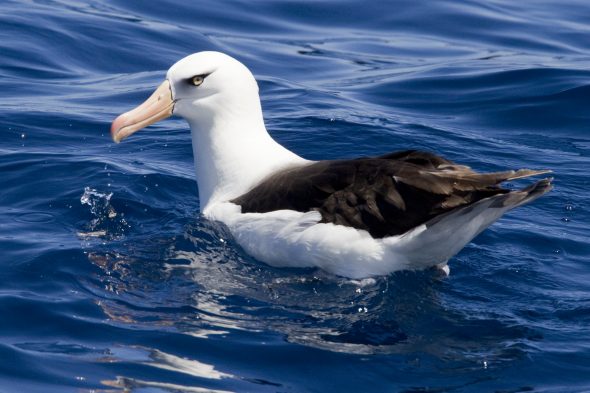 Note the light colored eye which distinguishes this albatross from the otherwise similar black-browed.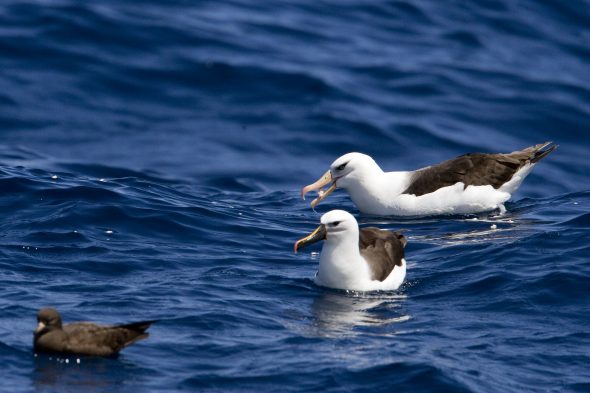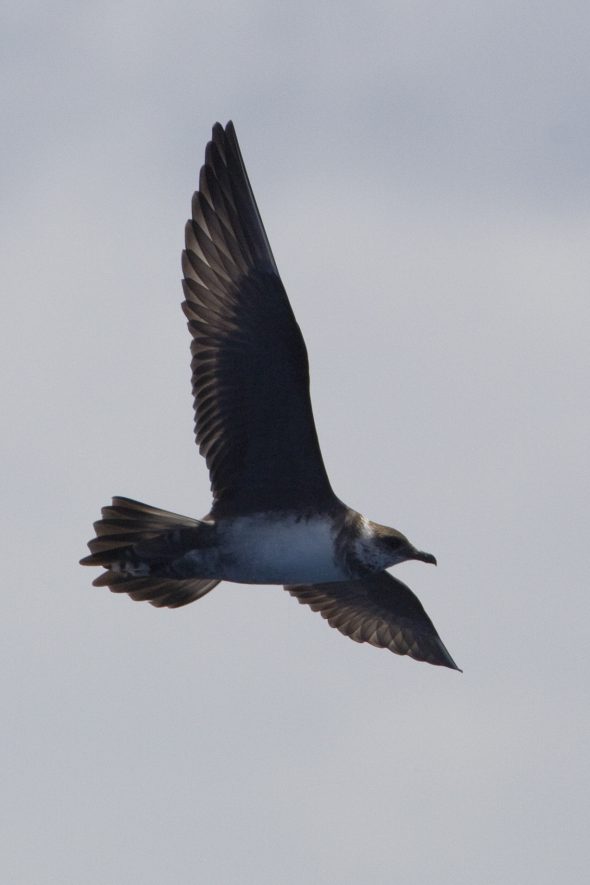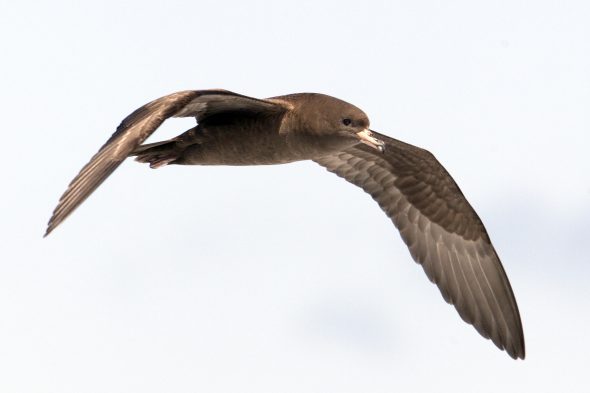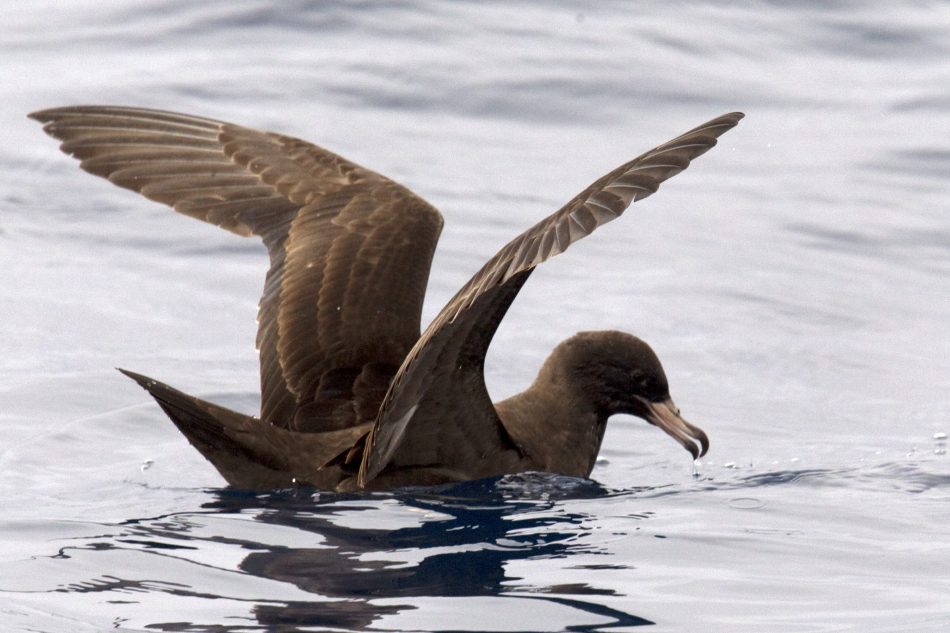 After an hour at the third site, we headed back to port at 2pm in lovely sunny calm conditions.  Entertainment was provided en route by a series of Shy albatross flying across the boats wake.
We arrived back in port just after 5pm, having seen a total of 17 different sea-bird species plus fleeting views of Common dolphins and Australian fur seals.  Overall, a very successful and enjoyable trip!
For more photos from this trip, please view here.