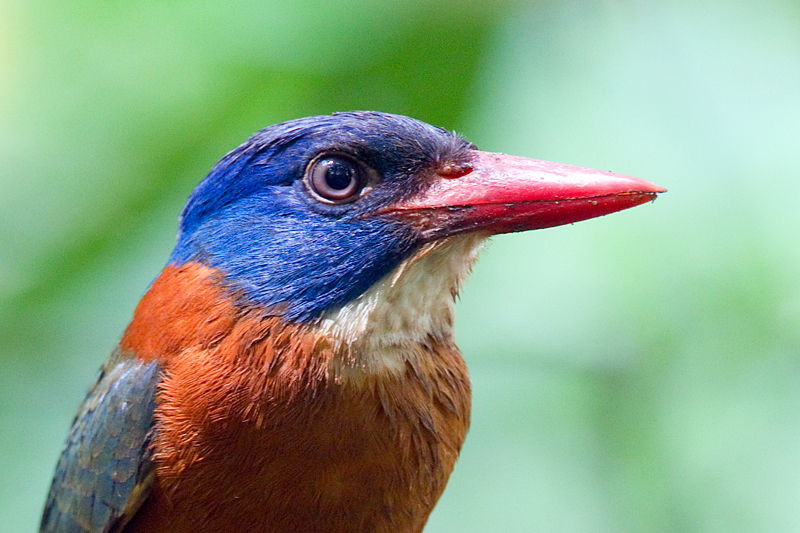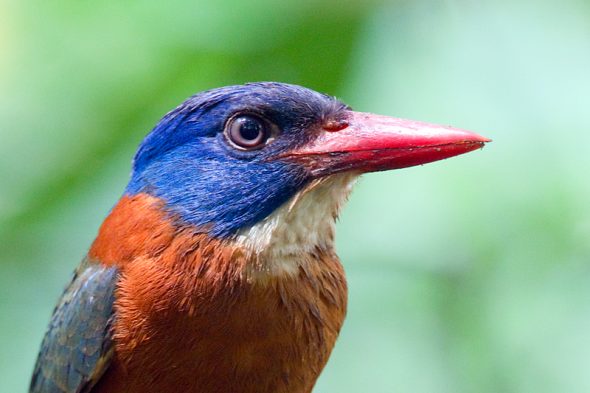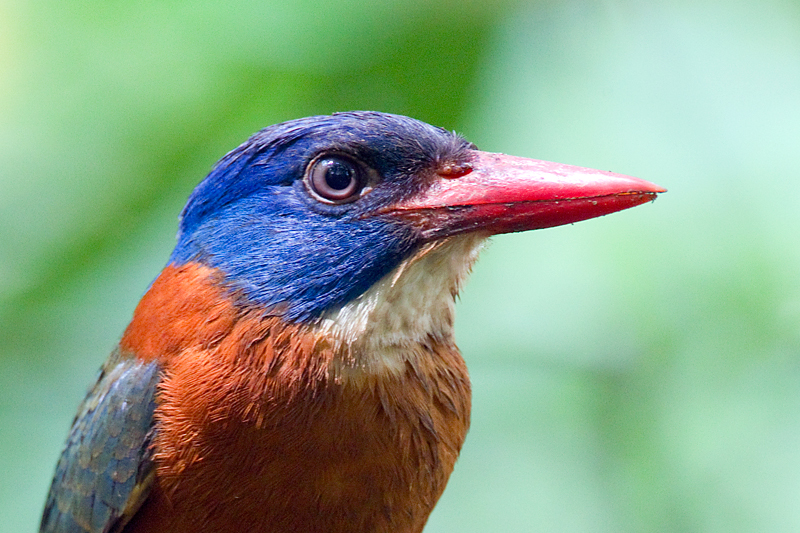 Sulawesi has been described as the "Kingfisher Capital of the World' and kingfishers are certainly one of the big draws for bird- and nature-watchers.  A total of 9 species can be seen at the right times and of these, 5 are endemic to Sulawesi.
I was fortunate enough to see all 5 of the endemic kingfishers during a visit in November 2012 and here they are in no particular order:
(1)  Scaly Breasted Kingfisher
Without a doubt, the hardest one of the five to see, seemingly limited to a few known viewing sites – two of which are within striking distance of Batu Putih.  One necessitates a hard walk up and camping overnight on Gunung Tangkoko; the other is a spot on Mount Mahawu.  It is typically a bird of the montane forest but it has been seen at sea level in Tangkoko.
This shot was taken on Mount Mahawu after an early start from Tangkoko to arrive at the site before dawn.  The bird responded quickly to a taped call, coming in close for a few brief moments.  It however didn't stay long before flying down the valley, not to be seen or heard again.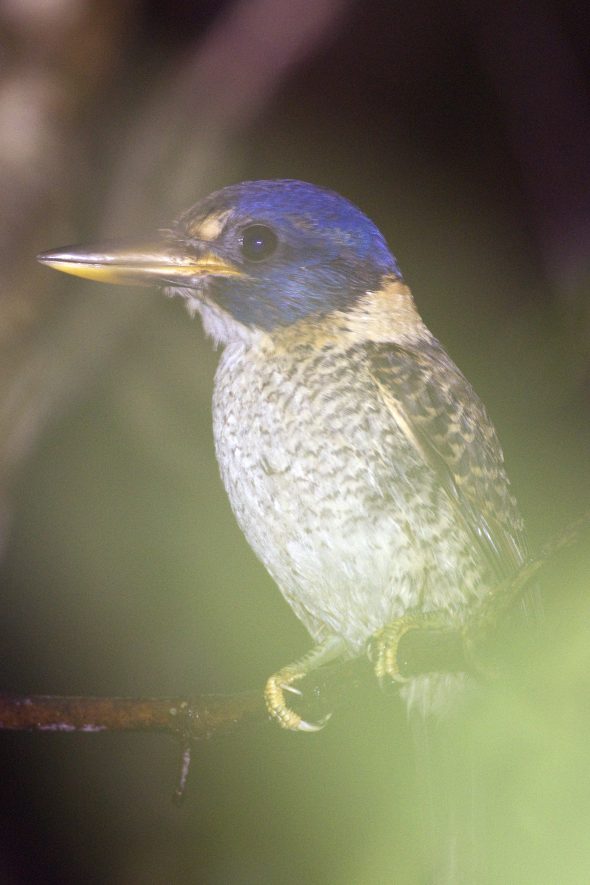 (2)  Great Billed Kingfisher
The most popular spot to see this Sulawesi endemic is at the mangroves close to Batu Putih.  Boats can be hired for an afternoon trip to the mangroves, with the trip usually taking 2-3 hours.  A brief view was obtained of large kingfisher shooting overhead before we obtained this decent view late in the afternoon.  Very similar in size, shape and habits to the Stork Billed Kingfishers found on the other side of the Wallace Line.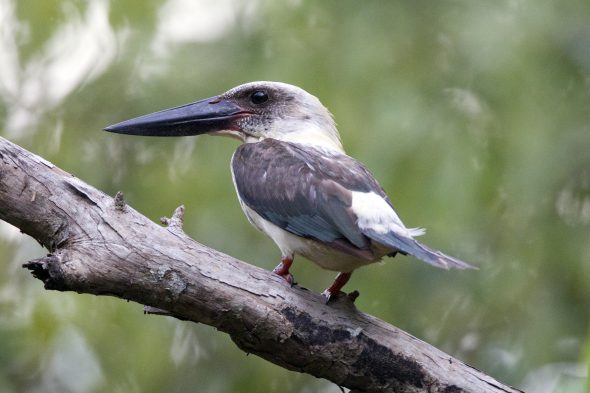 (3)  Lilac Cheeked Kingfisher
This beautiful kingfisher can be seen in the forest around Tangkoko.  We got good views of a pair on our first morning, albeit not at great angles for photography.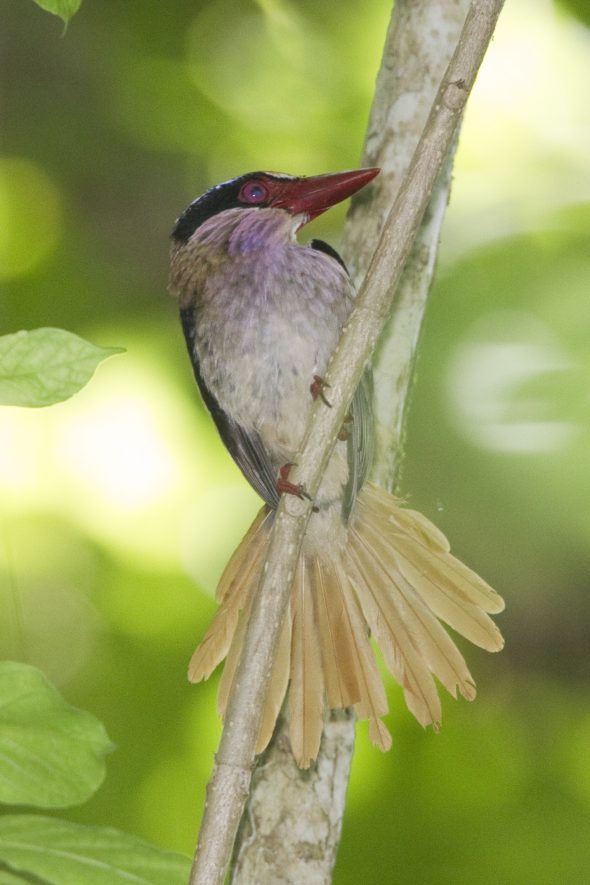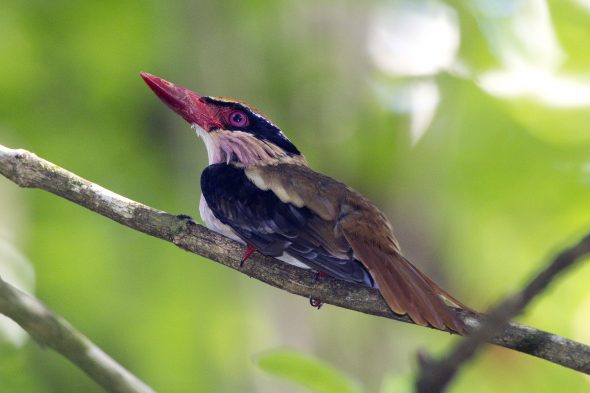 (4)  Sulawesi Dwarf Kingfisher
This was the last on the endemics seen by us and in hindsight, we were a bit lucky.  After getting brief views on our last afternoon, I then spent 3 hours the next morning hoping to get a better shot of this beauty without a sniff – it really was looking for a needle in a haystack.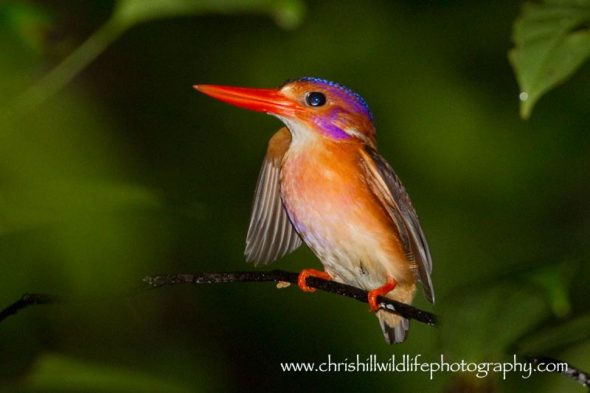 (5)  Green Backed Kingfisher
The most confiding of all the kingfishers but a beautiful forest bird.  We had particularly good and prolonged views of male on a couple of occasions.  Slightly similar in habits to trogons (a species not found in Sulawesi) in that they sit motionless in the mid-story for long periods.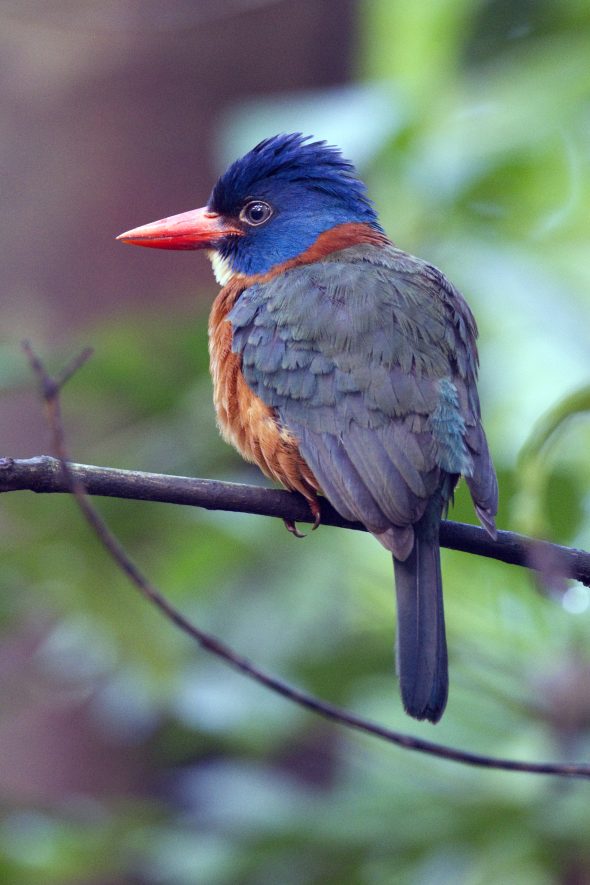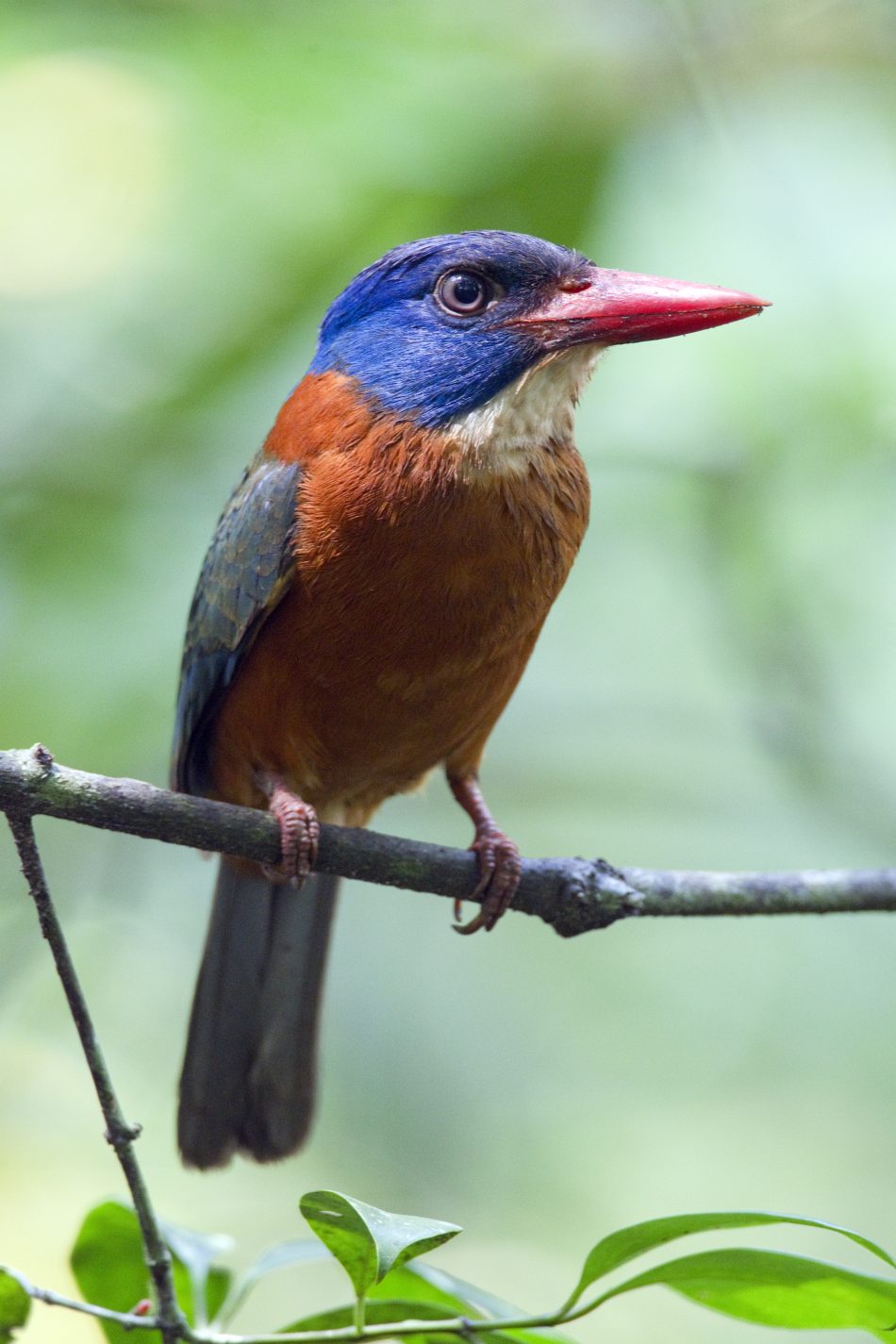 In addition to these famous five, it is also possible to see:
Ruddy Kingfisher (a pair seen just before the entrance gate at Tangkoko)
Common Kingfisher (several seen around the mangroves at Batu Putih)
Collared Kingfisher (numerous and widespread)
Sacred Kingfisher ( a winter visitor from Australia, not seen in November 2012)