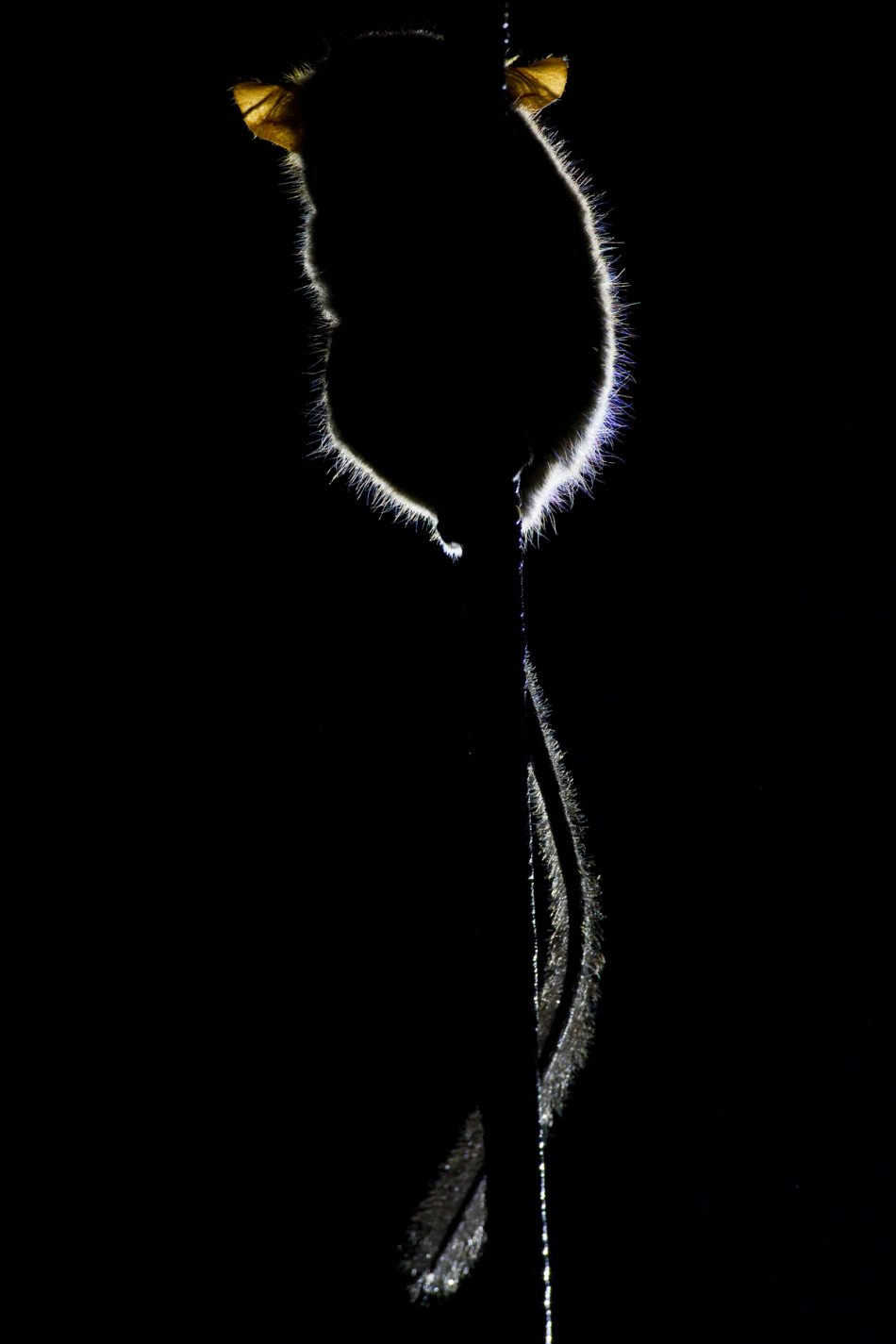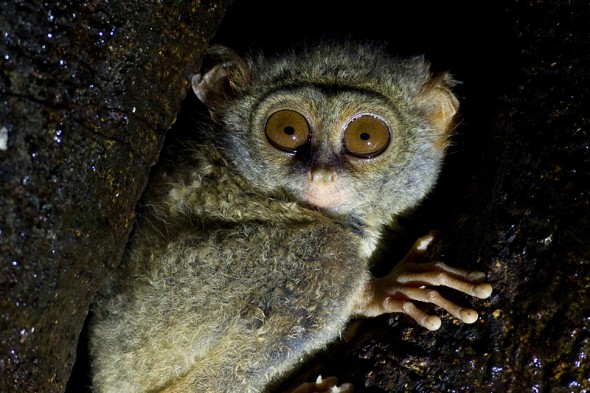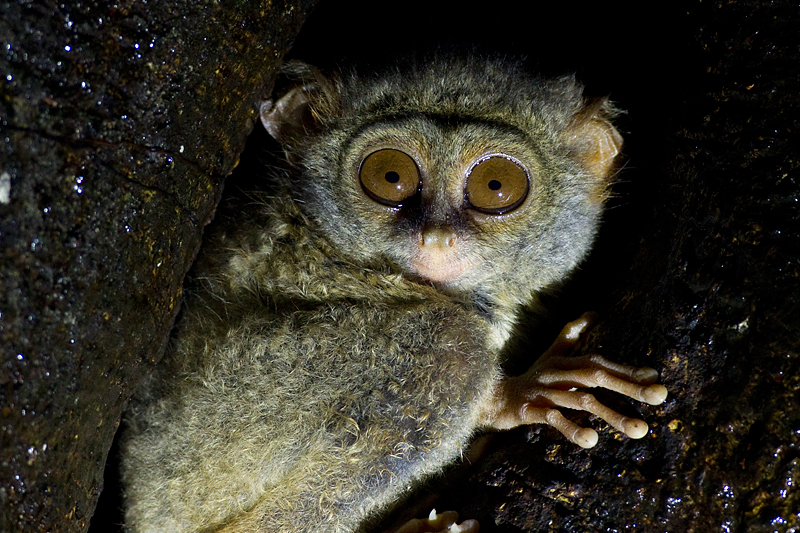 Most visitors go to Tangkoko to see on thing – the Spectral Tarsier. Tangkoko is probably the easiest or most reliable place in Asia to see these enigmatic mammals. Their roosting trees are known to the rangers and if you arrive before dusk, you can witness these creatures emerging and sitting for a while before disappearing to hunt in the surrounding forests.
There are 5 roosting trees in the area. There is one main group of 6 tarsiers that have been habituated and receive visitors every night. In the peak season, visitors may be taken to some of the other roost to keep the numbers at each spot limited to 10.
Tarsiers are insectivores and they use their huge eyes and ears to pinpoint prey whilst they hunt at night.
I took a range of shots with different lighting but tend to prefer the darker options which give context to the tarsier's large ears and eyes.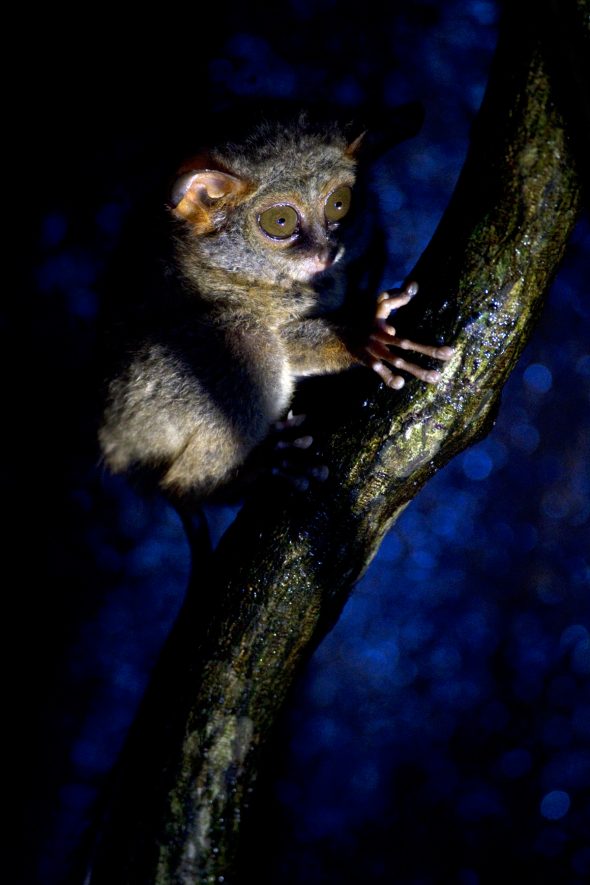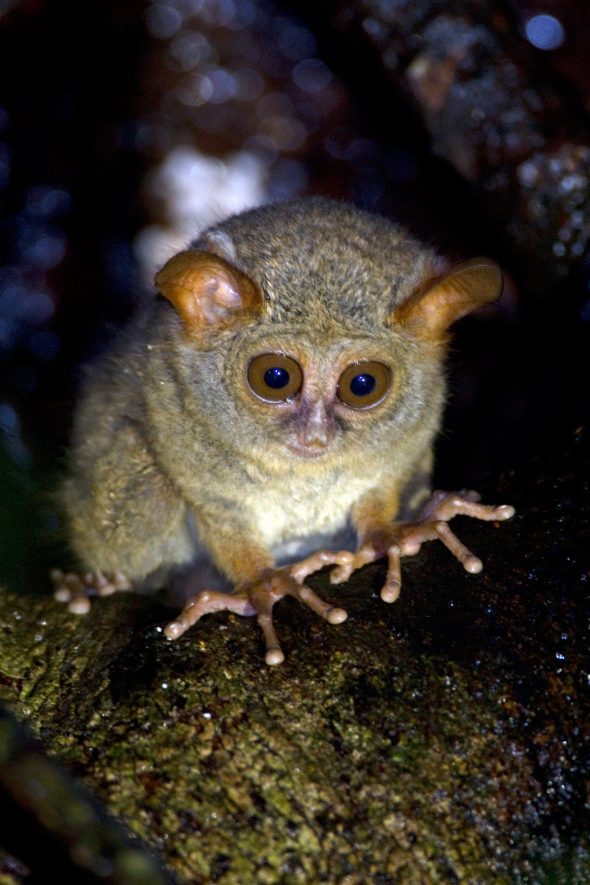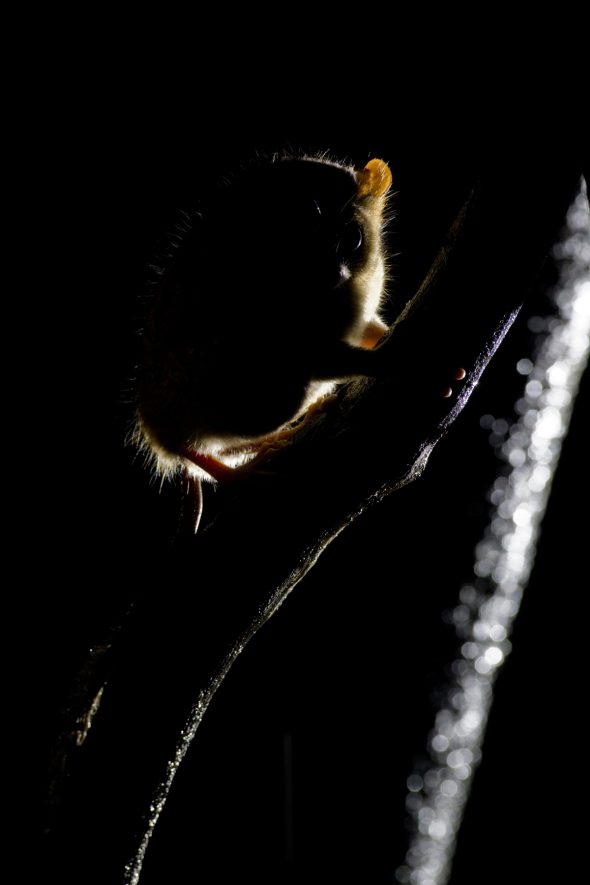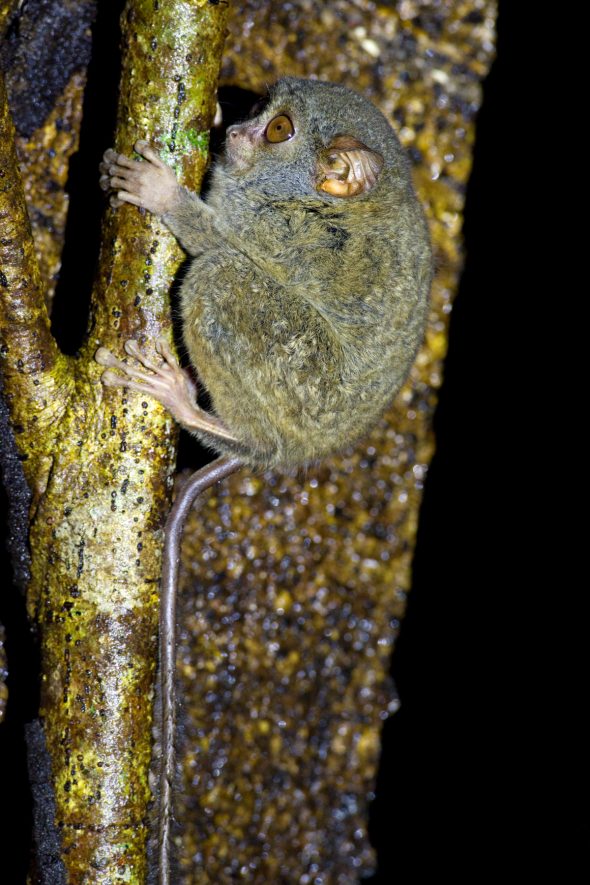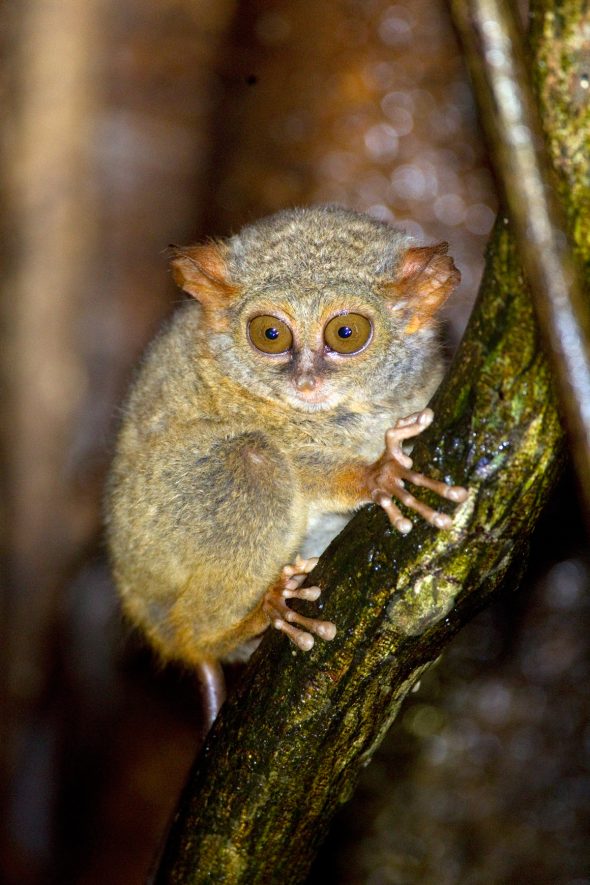 We spent two evenings at the main site and also chanced upon a pair of tarsiers one evening when we were coming back from a night walk. Our second visit to the roosting site was after an afternoon of heavy rain and our group were the only ones there. This enabled us to try a few different things with the lighting – always being conscious not to disturb these sensitive creatures. My favorite shot is the one below, with their distinctive ears emphasized and a nice halo effect around the body and tail.