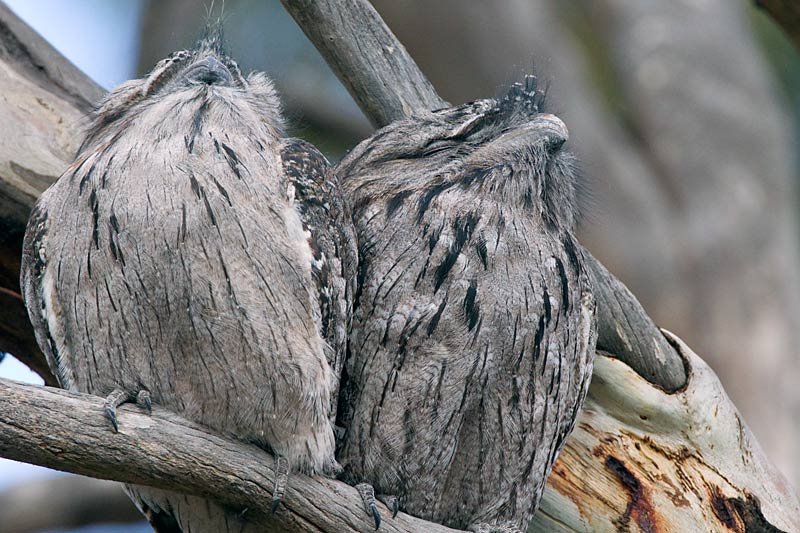 Tawny Frogmouths are a species of frogmouth found throughout the Australian mainland.  They hunt at night but spend the day roosting on a dead log or branch, staying very still and upright to blend in.  Like all frogmouths, their camouflage is excellent and spotting them during the day can be a big challenge!
Fortunately, there known roosting spot in the car park of the You Yangs Regional Park in Victoria, where I was able to find this family.
Tawny Frogmouths are feed mainly on insects but also can take frogs and other small prey.  There appetite for frogs has had an impact on their populations in Northern Australia where they come into contact with the poisonous cane toad – a disastrous introduction to Australia.