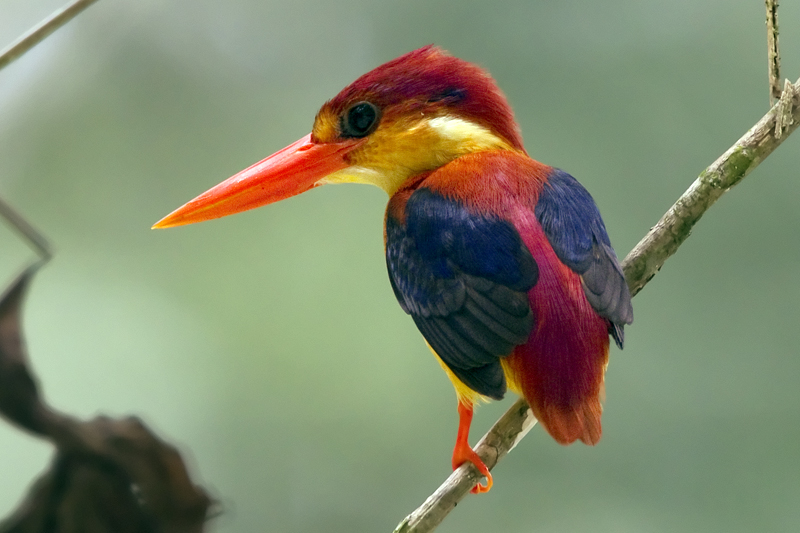 I had a last minute opportunity to go to Borneo for a week at the end of March.  There are numerous good spots for birdwatching, but one of the best places for photography, in my opinion, is the Sepilok area.  I was able to get a reasonable priced flight to Kota Kinabalu (KK) but connecting flights to Sandakan (near Sepilok) were either too expensive or at inconvenient times so I opted to pick up a hire car at KK and do the following road trip:  KK -> Mt Kinabalu -> Poring Hot Springs -> Sepilok -> Mt Kinabalu -> KK.  Other than flights and car hire, no other arrangements were made giving me total flexibility.
26th February 2013
I arrived in KK at 6:40pm and had made it through customs and luggage reclaim before 7:10pm – efficiency to rival Singapore Changi airport!  Driving straight to Mt Kinabalu, I arrived at around 9:30pm and managed to secure a room at D'Villa (RM80 for an en suite double room including breakfast).
27th February 2013
Up at 5am and entering the park before 5:30am, heading straight up to the Timpohon Gate for dawn, then trying the Bukit Ular trail (which starts just to the left of the chain-link fence before the power station).  The birding was good rather than spectacular and I manage to pick up the following:
Bornean Whistling Thrush, Sunda Laughing Thrush, Chestnut Hooded Laughing Thrush, White Browed Shrike Babbler, Bornean Whistler, Peregrine Falcon, Temminck's Sunbird, Glossy Swiftlet, White Throated Fantail and both the Red Breasted and Crimson Headed Partridge were both calling well.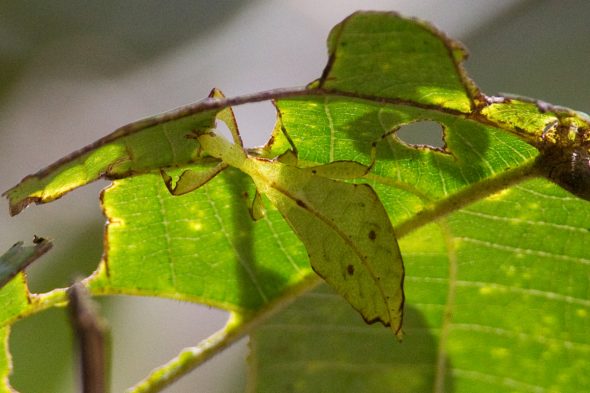 Later on, I headed slightly down the hill and walked the Silau-Silau and Menpening Trails, picking up:
Chestnut Hooded Laughingthrush, Maroon woodpecker, Checker Throated Woodpecker, Grey Chinned Minivet, Ashy Drongo, Hair Crested Drongo, Short Tailed Green Magpie, Bornean Treepie, Mountain Leaf Warbler, Yellow Breasted Warbler, Sunda Bush Warbler, Chestnut Crested Yuhina, Bornean Bald Laughing Thrush, Bornean Forktail, Little Pied Flycatcher, Indigo Flycatcher and Grey Wagtail
The (relatively) cold weather and lack of photographs were getting to me and I decided to move on from Mt K, having the option to spend more time here at the end of the trip.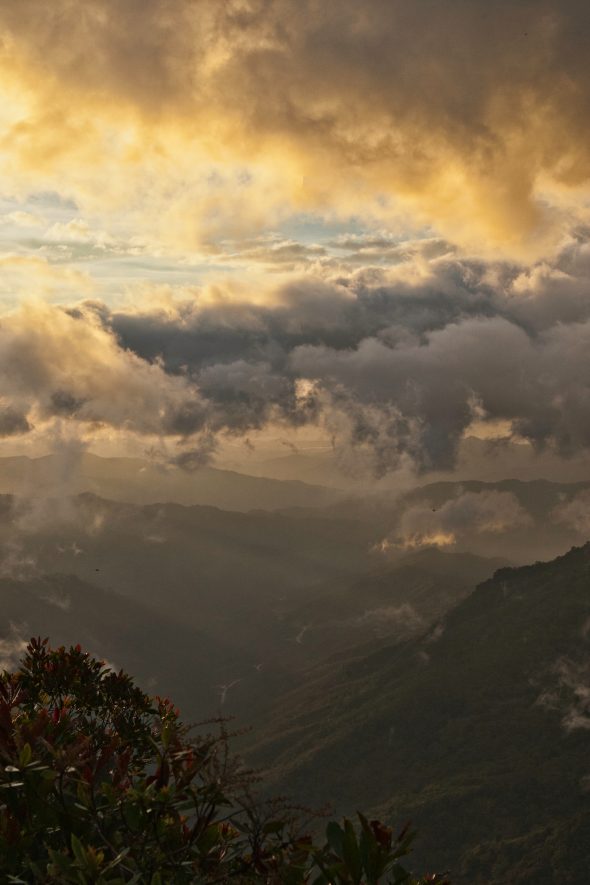 28th February 2013
Leaving Mt K at 5am for Poring Hot Springs, I arrived at 5:40am in time for a picnic breakfast before hitting the trail at first light at 6:10am.  Poring Hot Springs gets a mixed reaction from visiting birders.  It is hard going and can be slow birding but it can yield some spectacular birds e.g. Hose's Broadbill, Blue-Banded and Bornean Banded Pittas.
Setting off, the omens were good and the trail was very birdy – particularly the lower slopes just after dawn.  However, there was no sign of the pittas or broadbills but I did end up with a decent list (by Poring's standards):
Crested Jay (good close views), Moustached Babbler, Diard's Trogon (heard only), Black Hornbill, Red Throated Barbet, Ochraceous Bulbul, Plain Sunbird, Little Spiderhunter, Bornean Blue Flycatcher, Bornean Forktail, Maroon Breasted Philentoma, Black-naped Monarch and Grey Headed Canary Flycatcher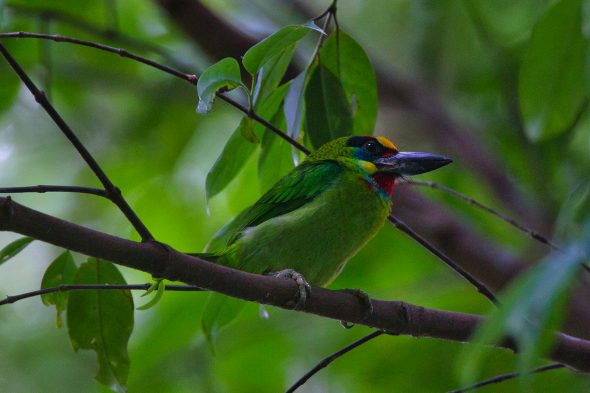 Needing to head on, I didn't hang around on the way back down and made it back to the car park in time to leave by 1pm.  The drive to Sepilok was fairly straightforward – arriving at 4:10pm – the only hold-up was having to stop at a fairly robust police roadblock close to the Sepilok turn-off.  It's also worth noting that there were no petrol stations between Poring and close to Sandakan so take care to fill up where available.
Driving straight to the Rainforest Discovery Centre (RDC), I managed to get an hour or so of birding in, picking up:
White Bellied Sea-Eagle, Black & Yellow Broadbill, Red Bearded Bee-eater, Brahminy Kite, Yellow Rumped Flowerpecker, Greater Racquet Tailed Drongo, Brown Needletail, Scarlet Minivet, Grey Streaked Flycatcher, Black Hornbill, House Swift and finally a Bat hawk at dusk!