4th AUGUST 2023: Our second morning in the Arak mountains started with an early (5am) walk to a blind/hide at a Crescent-caped Lophorina (also known as the Vogelkop Superb Bird of Paradise).
A couple of pandanus fruits were also placed in front of the hide and these very quickly attracted a succession of birds after first light – female Black Sicklebill, female Black-Billed Sicklebill, female Crescent-Caped Lophorina and a female and immature male Western Parotia. A fantastic start to the morning and the 'birdiest' hide we visited with a lot of bird activity around us all morning (although a lot of it was above or behind us so remained unseen).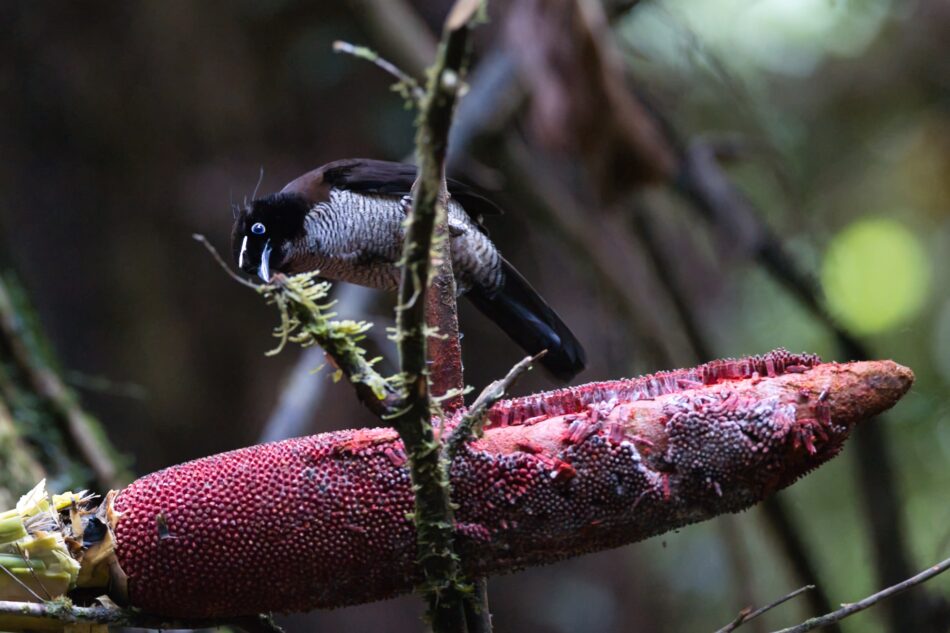 The star of the show, the male Lophorina, was calling but was very shy and seemed reluctant to approach his display log or come down to the fruit. Our first glimpse of him was when he perched very briefly on the edge of one of the pandanus fruits: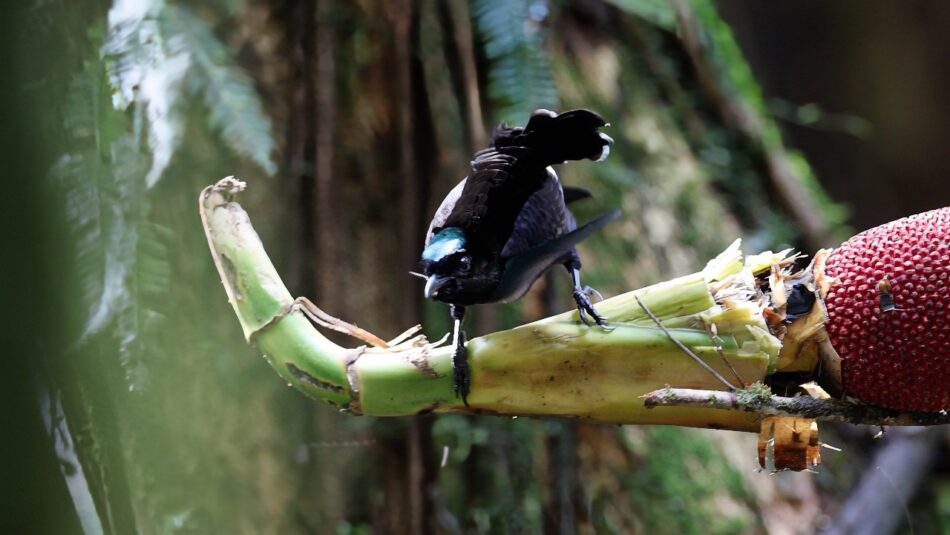 This short video was the best and longest view we had of the male when he came back onto the fruit for a short moment:
Our last view was the second time he fed from the fruit but kept himself hidden on the far side from us and was very wary.
After around 4 hours in the hide, we had time for one last visit from a immature male Western Parotia:
This photo shows the proximity of the display log to the hide. What can't be seen here though was the flowering tree that was on the right side of the hide. Again hard for most to see all the bird activity, but the volume and variety of calls gave us an indication of what we were missing! A great spot that I would have loved to have revisited.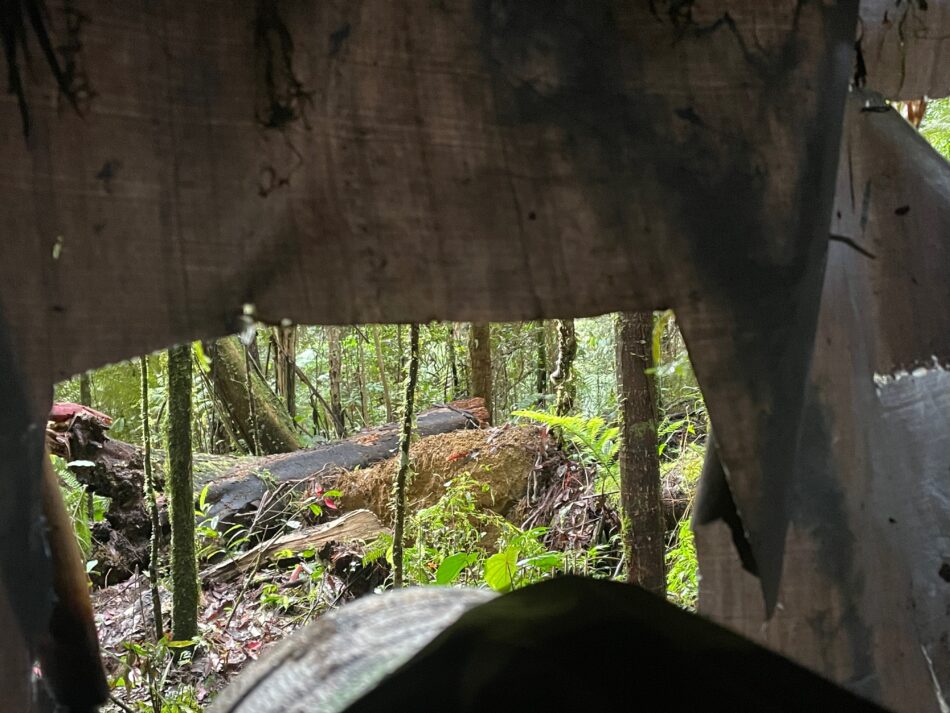 Number of visits to hide: 1
Total time spent in hide: 4 hours
Total time spent getting to/from hide: 1 hour
After walking back from the hide, we drove to a lookout on the main road that not only gave fantastic views down a forested valley but yielded some spectacular birds including a distant Flame Bowerbird glowing on the horizon. The afternoon was spent in a hide for the Magnificent Bird of Paradise but for the second afternoon in a row, the rain came in and the afternoon was a total washout.
Other birds seen on the day: Glossy Swiftlet, Mountain Swiftlet, Bar-tailed Cuckoo-Dove, White-Bibbed Fruit Dove, Papuan Mountain Pigeon, Blyth's Hornbill, Papuan Lorikeet, Vogelkop Bowerbird, Masked Bowerbird, Mimic Honeyeater, Vogelkop Whistler, Hooded Pitohui, Black Monarch, Black-Throated Robin, Canary Flyrobin, Green-Backed Robin, Capped White-eye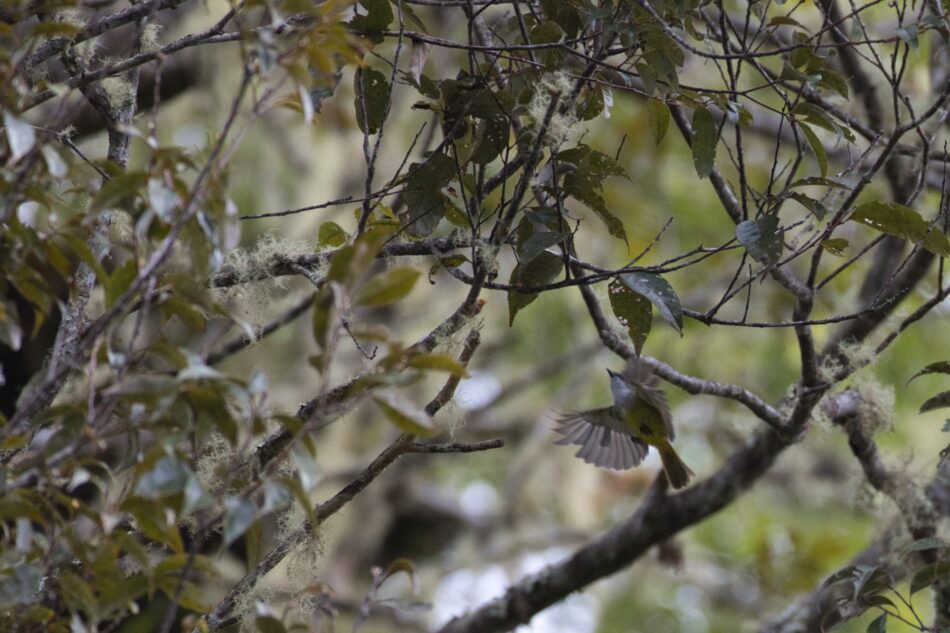 Next day's report: Arfak Astrapia (Arfak Mountains)
Previous day's report: Western Parotia (Arfak Mountains)